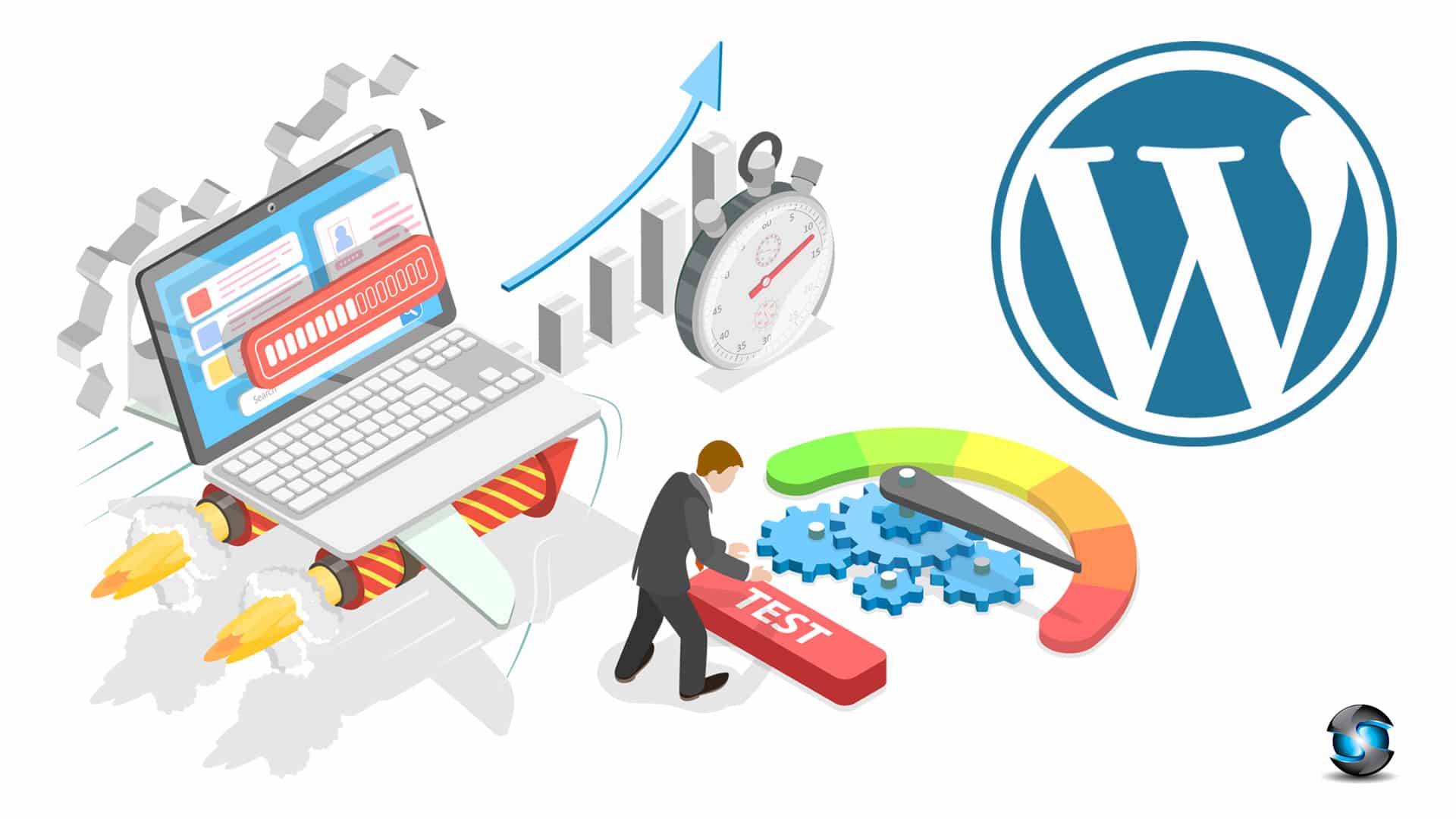 Making sure your WordPress website loads quickly is an absolute must in today's online landscape.
Not only does it project professionalism, but it can also be a competitive advantage among many other benefits.
In this post we are going to take a look at:
What are the main factors affecting your WordPress website speed
Why having an optimized WordPress website is so important
How can you test your WordPress website speed
Our team has over 10 years of experience building, maintaining and fixing WordPress websites!
What are the main factors affecting WordPress website speed?
The speed of your website is affected by many factors, but the main factors affecting the speed of your WordPress website are:
Web Hosting
Theme
Plugins
Website Structure
Caching
Web Hosting
One of the most important factors affecting your website speed is your web hosting provider.
You will never be able to get a blazing fast site out of basic $5 web hosting. Cheap, shared web hosting will also not likely provide full access to all settings, further inhibiting your ability to speed up your site.
This is why we highly recommend all of our clients to take advantage of our Managed VPS WordPress hosting for ultimate website speed.
WordPress Theme
WordPress is pretty optimized and fast out of the box.
Your choice of theme, and page builder, can have a huge impact on our website speed.
Oftentimes, changing themes or page builder is time-consuming and costly therefore making the right choice from the beginning, can make a huge difference.
WordPress Plugins
Plugins can also have a huge affect on your site's loading speed.
Both the quantity and quality of the plugins used will have an effect on the page speed.
Make sure to only use plugins that are absolutely necessary.
Also make sure you are always using the latest versions, and that the plugins your website is using are regularly maintained.
Website Structure
Another factor in how quickly your site will load is the structure of your website.
Or more plainly, how well it was built.
You could have all of the optimizations in the world, if the website wasn't built correctly or by an expert, it may be hurting your overall page speed.
Caching
In the most basic terms possible, caching refers to your browser or server remembering a page or image, in order to not have to reload the exact same image multiple times.
For example if you visit a page, go to a different page, then come back. You could simply keep the page and all images in memory, and avoid having to reload them, thereby increasing the load speed.
Cache settings determine how long the browser/server should remember these files vs fetching the newest versions.
Caching can be done at both the website level, and the server level.
Why having an optimized WordPress website is so important
Having a website that loads quickly is incredibly important for multiple reasons. Here are some of the main benefits you get from optimizing your website speed:
Improved user experience
Improved search engine ranking
Higher perceived professionalism
Increased conversions
Minimize server resource usage
Improved user experience
Have you ever clicked away from a website that was taking a while to load?
Statistics show most users click away if a website hasn't loaded within a few seconds.
A fast loading website will not only make sure users don't click away, but will also make users more likely to browse additional pages, and return to the site in the future.
Improved search engine ranking
Page speed and page experience are increasingly important ranking factors for search engines.
All else being equal, a faster website will outrank a slower website every time!
Improved search engine rankings boost your business' visibility and sales.
Higher perceived professionalism
Clients are making opinions about your business even before the page has loaded.
The longer it takes for your website to load, the less positive of a first impression a potential client may get about your business.
As they say, you only get one shot at a first impression, and making sure your website loads quickly, is a great way to make sure your clients get the best impression of your team and website.
Increased Conversions
Studies have shown that a fast loading website leads to a better user experience, higher trust, which both lead to higher conversions.
Whether you want a client to buy, call, or message, optimizing your website for conversions can make a huge difference in your sales and growth.
How can you test your WordPress website speed?
Testing your WordPress website speed these days is incredibly easy.
Best of all, you can test your website speed for free!
Check out these 2 free resources to get not only a speed report for your website, but also concrete suggestions you can implement to improve your website's speed.
Get a
FREE

review of your

web site speed

today!