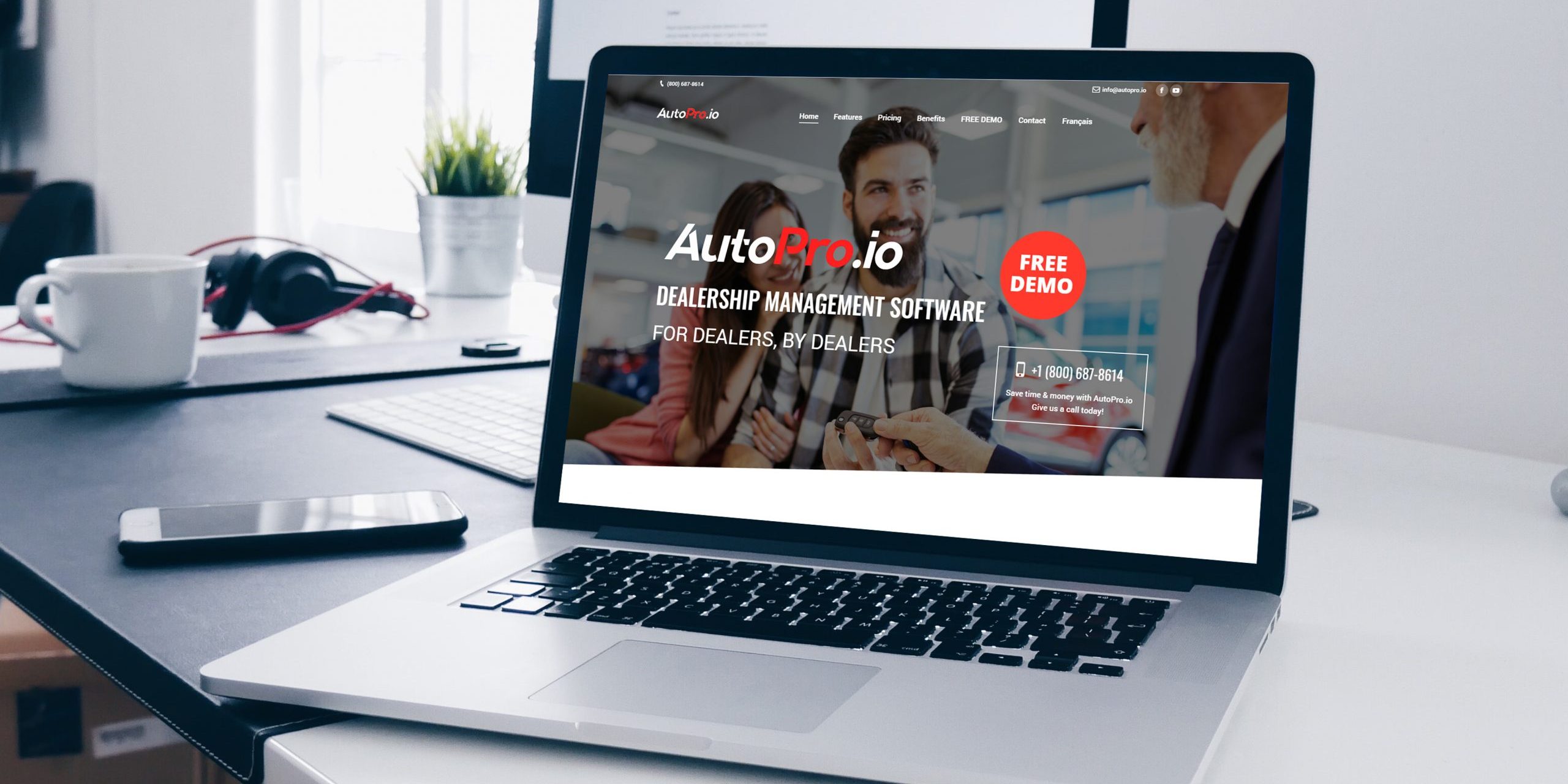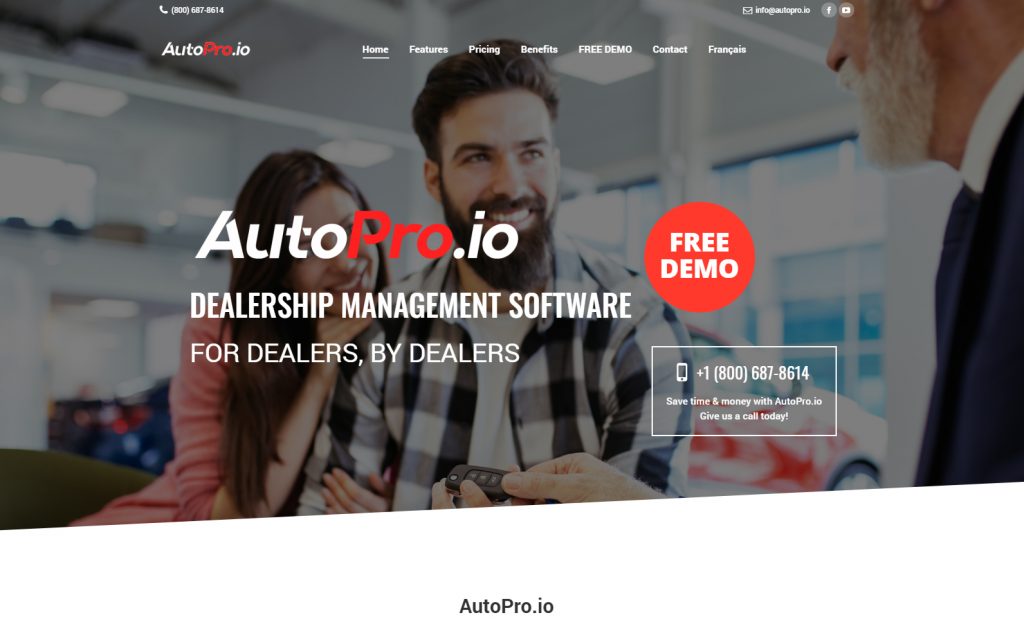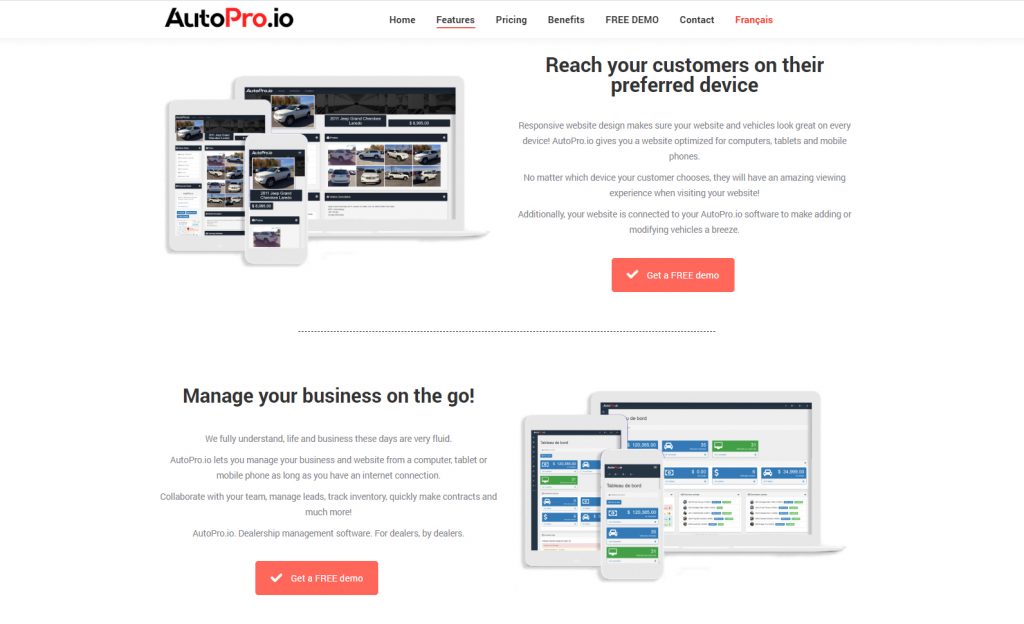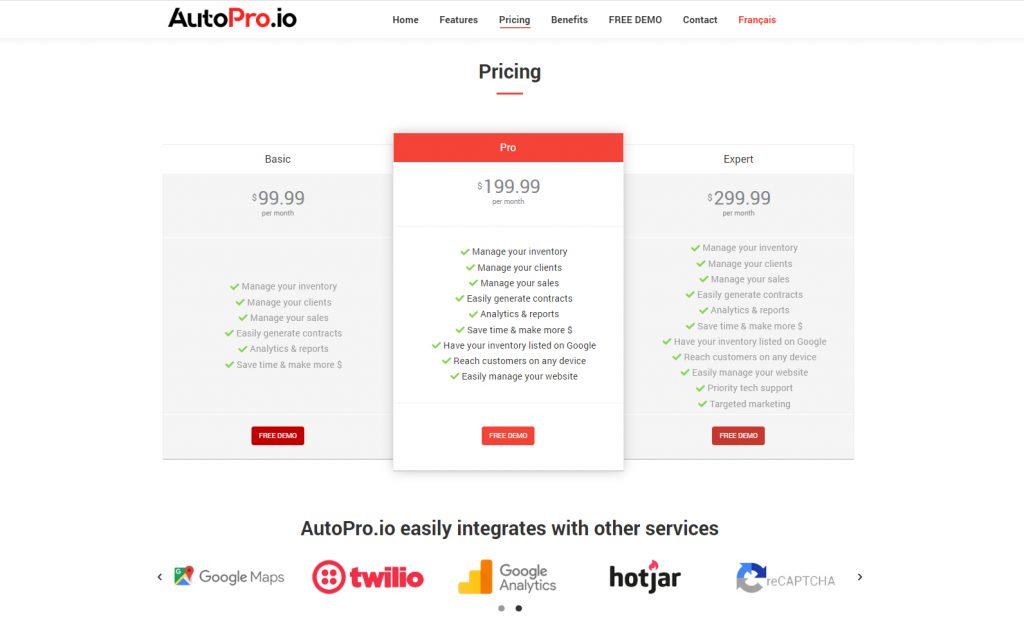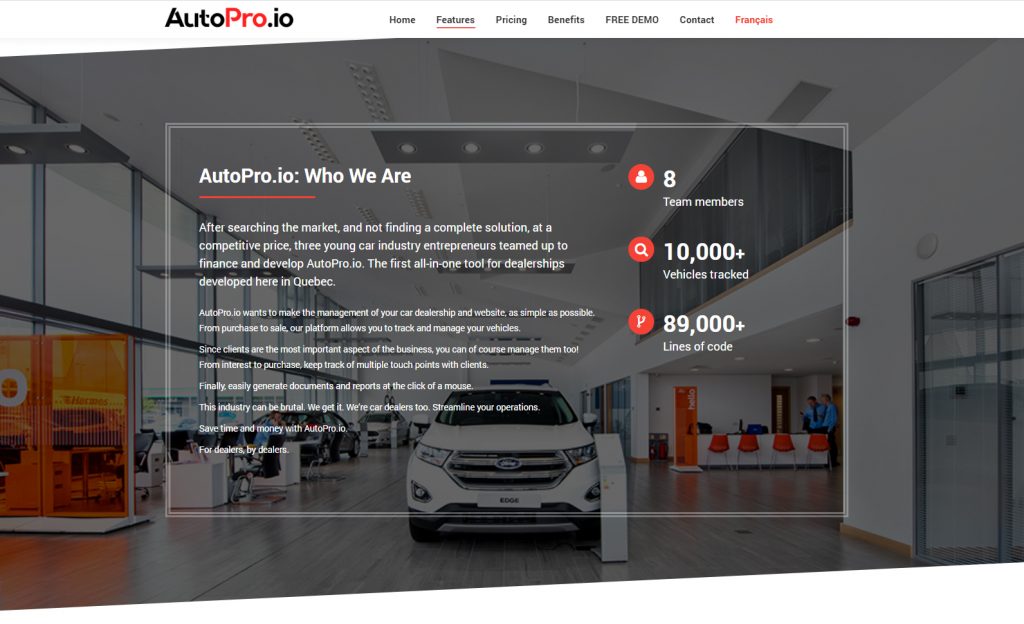 AutoPro.io Dealership Management Software is a digital software provider, based in Montreal, Quebec, Canada.
AutoPro.io offers software and website solutions to the used car industry.
Their industry leading platform is seeing increased adoption in both Canada and the United States.
AutoPro.io came to us to design. host and build them a beautiful, bilingual, responsive website that showcased their platform to their customers.
Because their software is bilingual and they are based in Quebec, they wanted a fully bilingual website so that customers could browse in both English and French.
What do you think of their website? Do you think we succeeded?
Check out the AutoPro.io website and feel free to let us know what you think!