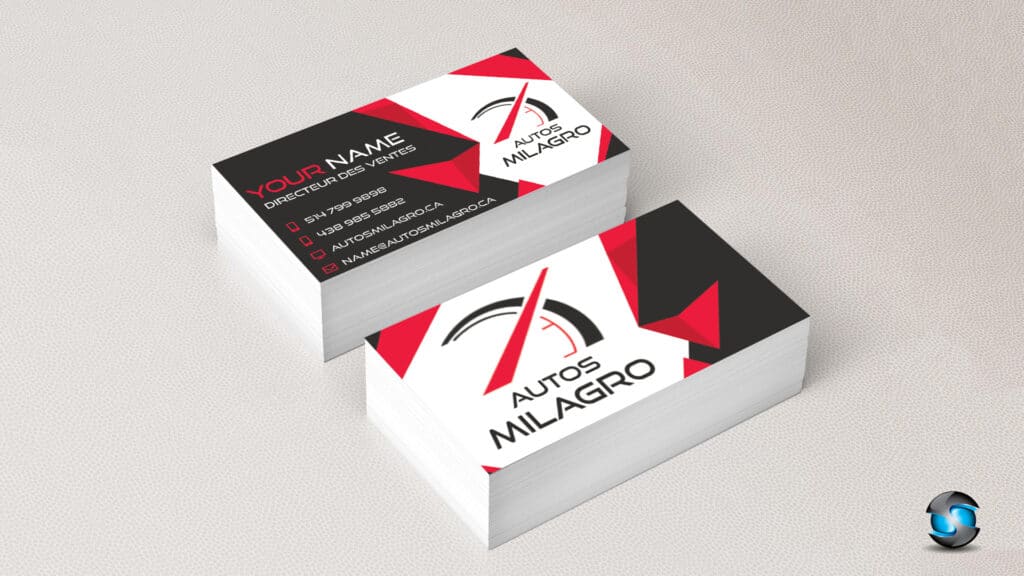 Brand new modern, flat business card design for our dear friends.
The team at Autos Milagro needed new business cards to go with their new car dealership, and we were glad to help.
We created this gorgeous business card with a flat design to match their logo.
Front and back premium glossy paper will help the team make a lasting professional impression on prospects, clients and partners, for years to come.
Our relationship with Autos Milagro is multi-dimensional.
Not only does the team rely on Progressive Web Solutions for their marketing and graphic design, they also use our fast growing dealership management software, AutoPro.io to power their dealership operations in Mirabel, on the north shore of Montreal, Quebec.
Shipped right to your door
We've designed designed business cards for 100's of companies around Montreal, and across Canada.
Will your company be next?