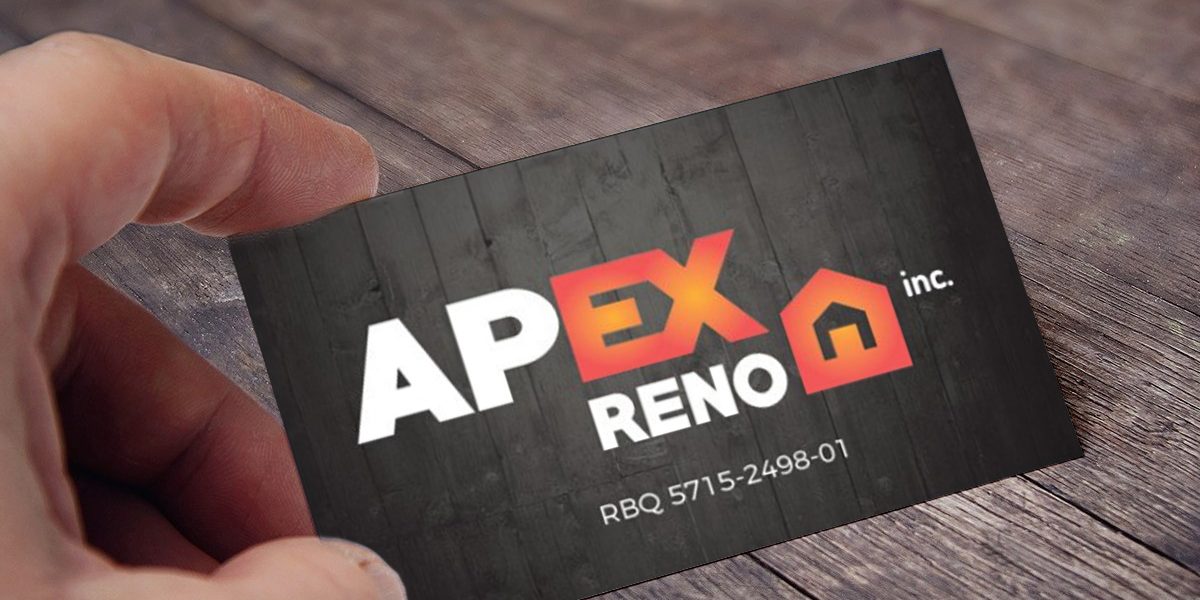 Business Card Design by Progressive Web Solutions
Clean simple business card designed for Apex Reno Montreal.
As a renovation contractor they wanted a clean simple business card printed on high quality, thick paper.
Progressive Web Solutions handled the design of the card, the printing through one of our partners and the shipment of the cards directly to the client.
Our client has told us multiple times, that clients of his have commented on the high quality feel of the cards as well as the beautiful design.