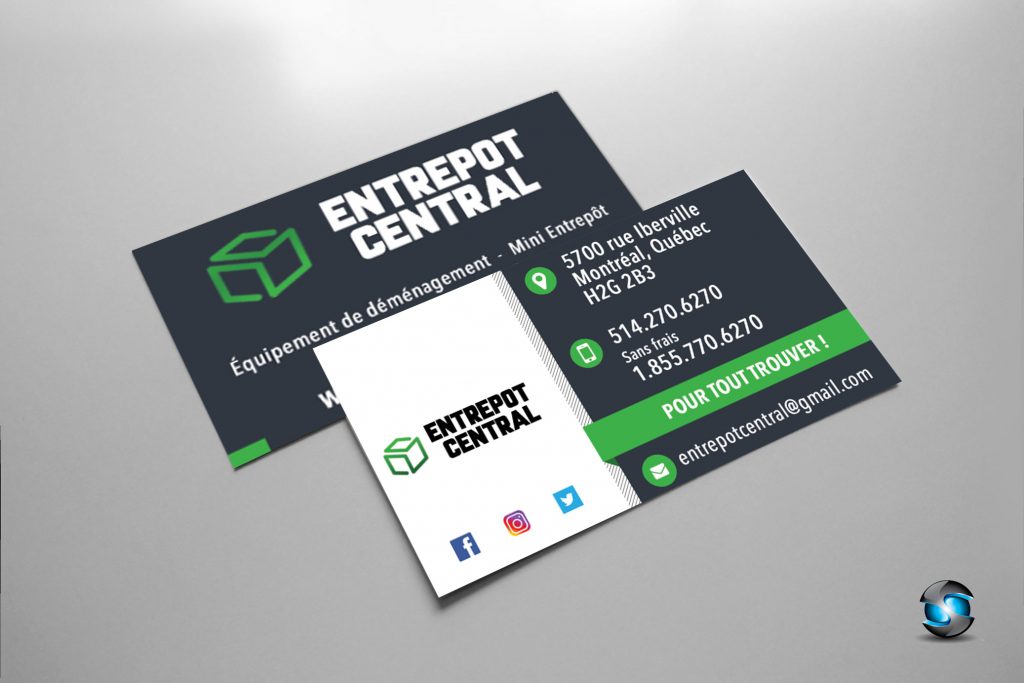 Professional Business Card Design for Entrepot Central in Montreal, Quebec
The great people at Entrepot Central wanted a refresh of their business cards, and contacted us to get it done!
Using their new minimalist logo, and their signature green we designed a gorgeous yet simple business card with a flat design.
We created multiple versions they got to choose from, and the final design they chose looks amazing!
Each employee got their own customized version of the card, that they can now hand out proudly!